We believe in the exceptional properties of flowers to reveal the beauty of women, thanks to skin-safe and nature-friendly formulas.
Respect for the skin and for nature
RESPONSIBLE AND SAFE PRODUCTION
We manufacture our products from A to Z in our own laboratory located in Brittany (France), which allows us to ensure remarkable quality and safety standards.

90% of our collection is Vegan friendly, the rest contains animal by-products such as buckwheat flower honey. In line with European regulations, we do not test our products on animals.
PROTECTING OUR RESOURCES
Our scientists and botanists are developing organic flower crops to preserve floral biodiversity.

The active substances of the flowers are extracted through ecological processes, such as distillation, to obtain natural, pure molecules rich in aromatic compounds.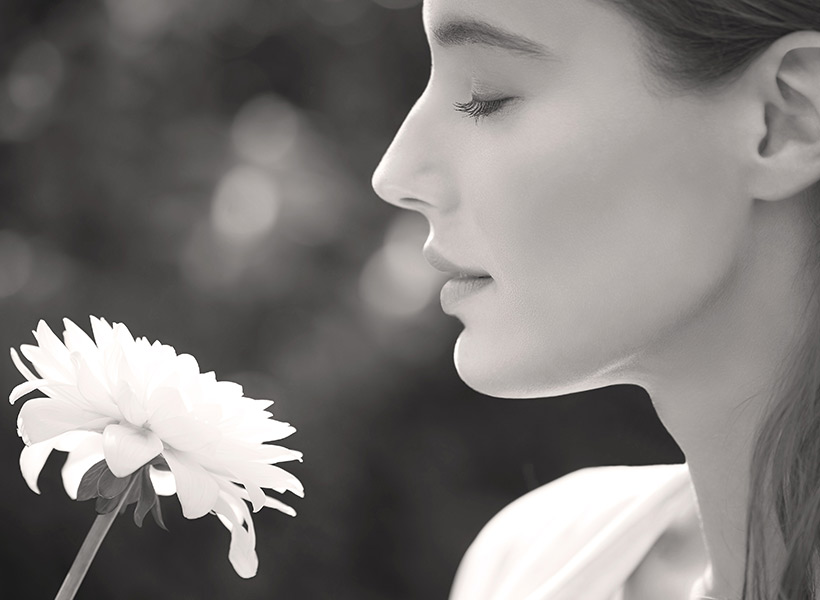 ENVIRONMENTAL COMMITMENT AT EVERY STAGE
Our ecological approach is present at every stage: our filter gardens allow us to ensure the treatment of wastewater, our production center uses renewable energy, and we favor recyclable packaging made of plant material.

For the 3rd year in a row, our production center has been certified ECOVADIS GOLD, an independent label that attests to the excellence of our CSR (Corporate Social Responsibility) practices.
A precious natural collection
Harvesting and drying of organic Star Lily