search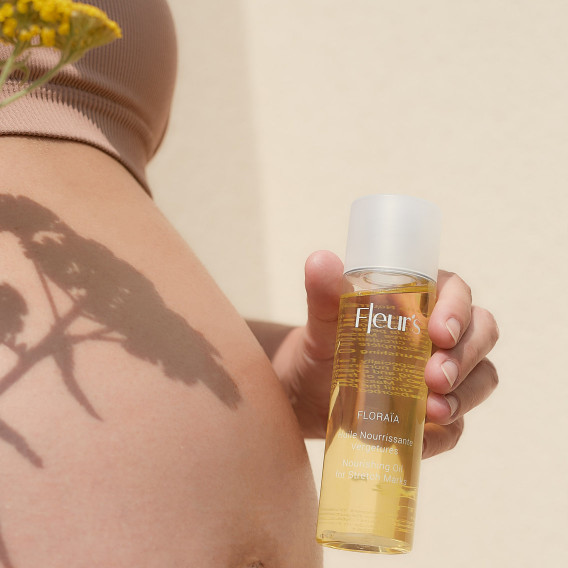 search
search
search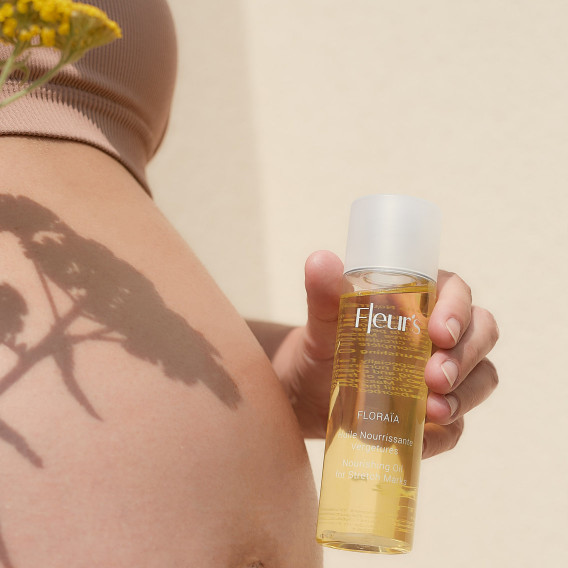 search
search
 
Moisturizer & Nourisher
FLORAÏA
Nourishing Oil for Stretch Marks
Skin type: All skin types
Contenance: 125 ml / 4.2 fl oz
Developed especially for maternity (pregnancy and nursing).
This exquisite oil ideally nourishes the skin to prevent the appearance of stretch marks, while visibly reducing their appearance. Day after day, stretch marks appear less visible, the skin becomes firmer and softer.
Sensory experience
A beauty oil with a texture that's neither too oily nor too dry for immediate comfort and a satin finish.
Its light fragrance with notes of peach and apricot blends naturally with the skin for a moment of softness... A delicate fragrance adapted to the sensitive sense of smell during maternity. 
Floral formula
Apricot kernel oil: rich in fatty acids (omega 6 and omega 9), this oil is ideal for nourishing and firming the skin.
Organic Shiso oil: highly concentrated in omega 3, this natural oil has softening properties for skin tissue. Day after day, skin regains its elasticity.
PROVEN RESULTS
THE SUPPLENESS AND FIRMNESS SOLUTION
*
Less visible stretch marks: -23% of stretch marks
Smoother skin +100%
Softer skin +100%
Firmer skin +97%
*Clinical test on over 3,000 applications: on 29 women, after twice-daily application for 56 days.
APPLICATION
Apply morning and evening to each area prone to loss of firmness and stretch marks. Massage in circular movements until the product is completely absorbed.
---
You might also like
For even more results on your skin, complete your beauty routine.